The Township of Springfield announces the following update to the previously published Notice #6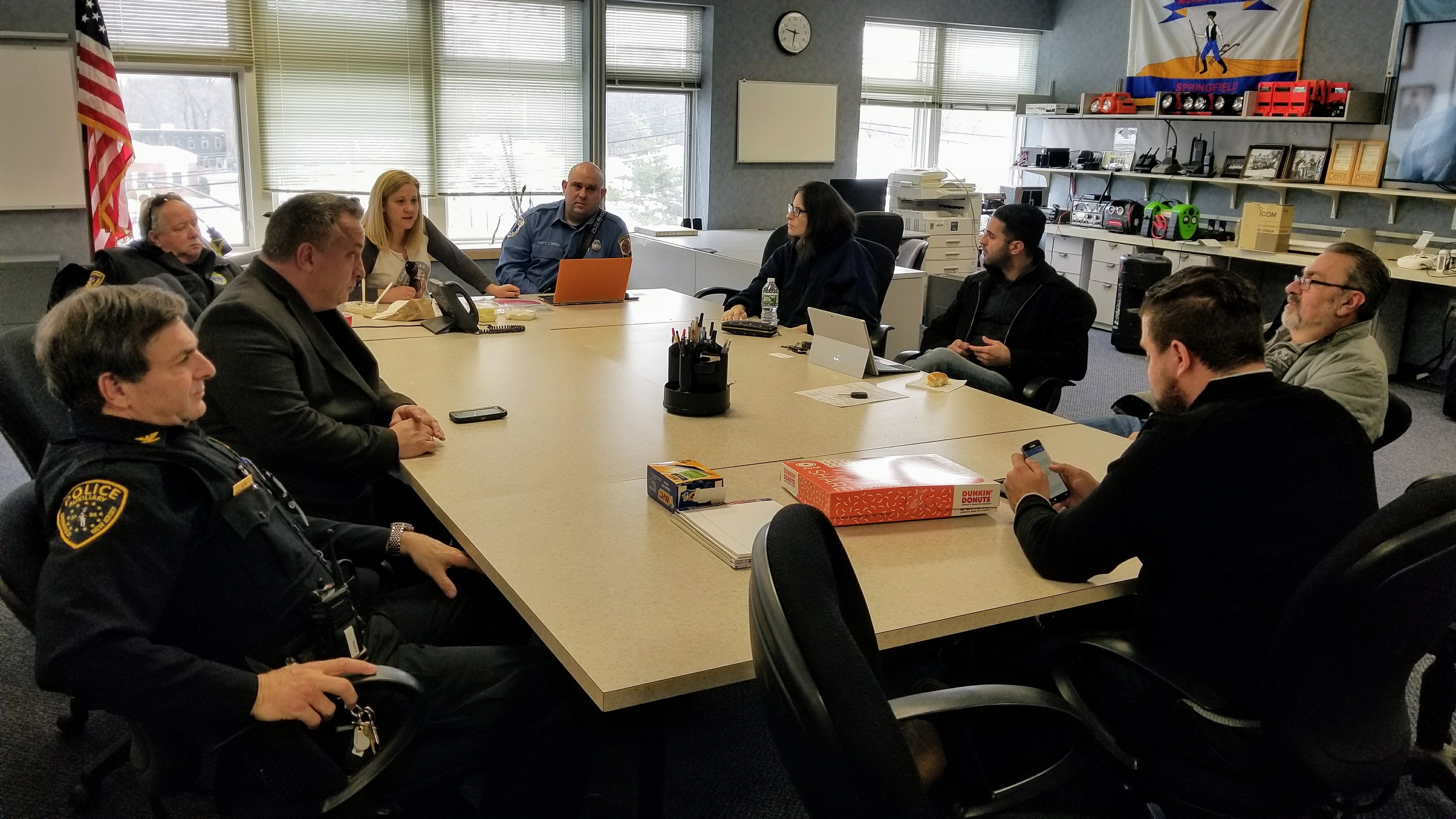 Township officials held their regular meetings at the Emergency Operations Center today.  At the afternoon meeting, Governor Phil Murphy's Director of Intergovernmental Affairs, Michael Delamater, attended to brief the township about the State's effort to assist with restoration and solicit feedback from the Township on the cause of problems faced during the storm.
Jersey Central Power and Light provided two reports to the Township today.  As of 1:30 p.m., outages affect about 51% of Springfield customers.  Residents are urged to call JCP&L to report their outage to ensure the cause is properly investigated and addressed.  Out of the initial nearly 5,000 customers out of power, several large clusters from the Waverly substation affecting 1,200 outages were restored since yesterday afternoon.  One circuit with nearly 1,280 customers will have half restored today.  90% of another circuit was restored last night.  Another circuit has most restored except for a small cluster.  One more circuit will have most of its outages restored by the end of the day.  This restoration will make up the bulk of the outages, which are mostly from the Waverly substation.  The remaining outages are from the Fadem Road substation that has two clusters that still need crews to be dispatched.
JCP&L is not providing individual restoration times for each circuit or which streets are impacted by each circuit.  There may be new, smaller outages because once some repairs are made, they may reveal more problems that may potentially delay restoration.  Reports or inquiries about electric service and restoration times should be directed to JCP&L.  We ask residents to keep in mind that the Township has no control or oversight over the electric company – it is not a municipal contracted service and calls to the township burden personnel from providing a timely response to true emergencies.
Always consider any downed line to be energized. Be cautious. Electrical circuits don't always turn off when a power line falls into a tree or onto the ground. Even if they are not sparking or humming, downed power lines can kill you if you touch them. Even the ground nearby can be energized.  Downed wires can energize other objects, including fences, water pipes, bushes and trees, buildings and phone and cable wires. Even manhole covers and reinforcement bars in pavement can become energized by downed wires. During storms, wind-blown objects such as canopies, aluminum roofs, siding, sheds, etc., can also be energized by downed wires. Do not touch, approach, or drive over downed power lines and report them immediately to 9-1-1.
The Chisholm Community Center will continue to serve as an emergency overnight shelter and warming/charging station. Warm meals are available for breakfast (9 a.m.), lunch (noon), and dinner (5:30 p.m.)  Residents should bring bedding, pillows, personal hygiene items and medications. Pets are welcome but must be crated and well-behaved (food not provided).
Bulk waste collection will remain as scheduled for Wednesday, March 14 and Thursday, March 15.
The Police Department will maintain additional security patrols in the evening hours around neighborhoods without power.
Vegetative waste and tree debris caused by the storm can be placed at the curb by residents for pickup through the end of April.  It will not be picked up if placed up at the curb by private contractors.
To report power outages, contact the electric company by visiting FirstEnergy/JCP&L or call 1-888-LIGHTSS  (1-888-544-4877).  Downed wires should immediately be called in to your electric company or local police/fire departments. Customers should never go near a downed power line or wire.
To report a gas leak, contact the gas provider (PSE&G) by calling 1-800-436-PSEG (7734).
Sign up for community alerts and notifications at http://www.springfield-nj.us/alerts