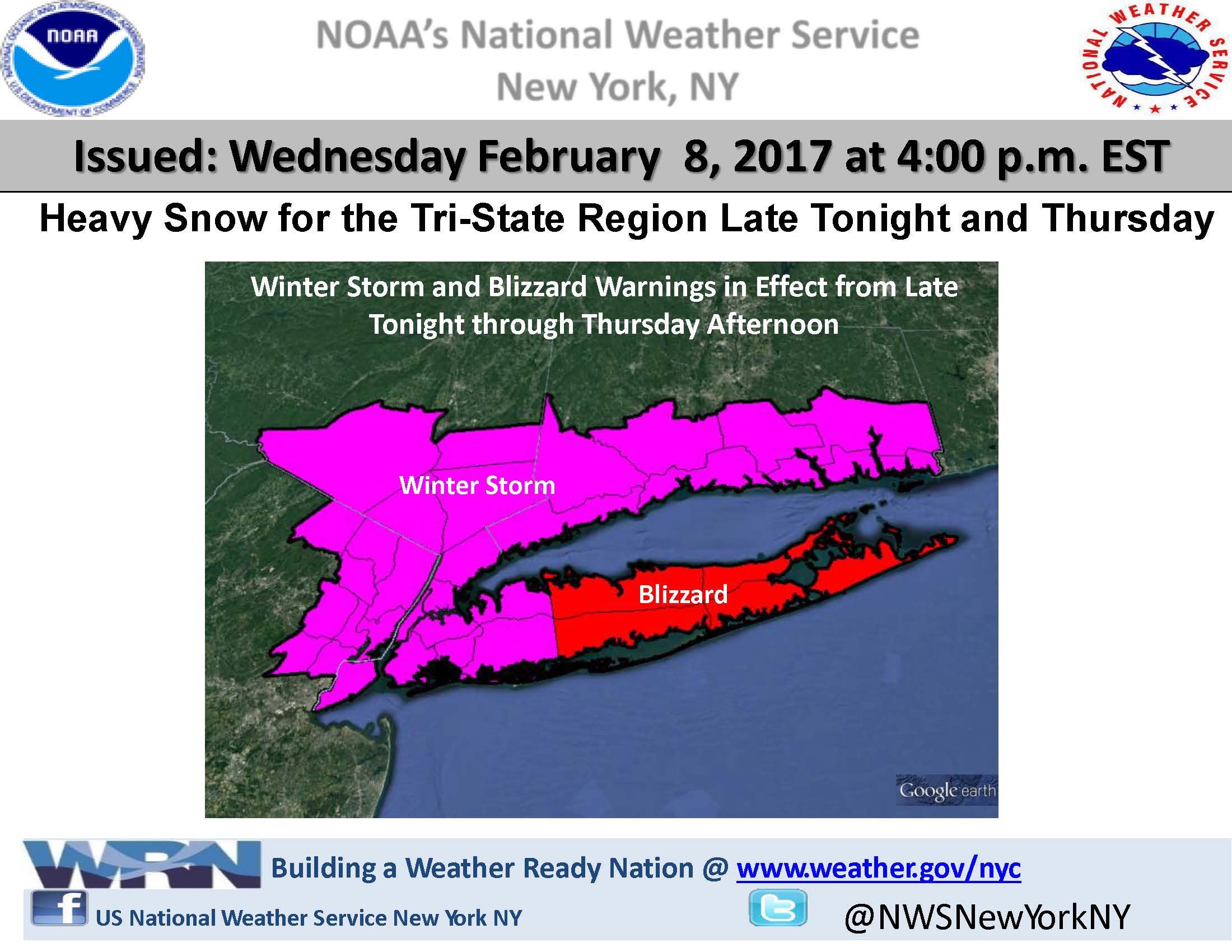 The US National Weather Service New York NY has issued a Winter Storm Warning that is in effect from midnight tonight until 6 p.m. Thursday. The forecast is for snow accumulations between 8 to 12 inches with heavy snow, strong winds, low temperatures, and poor visibility. The Springfield Office of Emergency Management is monitoring the situation and departments are taking necessary precautions.
The timing of the storm may affect the ability to clear roads sufficiently in time for the morning commute. Motorists are advised to plan accordingly, leave sufficient time for travel, and drive carefully.  Unnecessary driving during the storm should be avoided.  As always, per municipal ordinances, an on-street parking prohibition exists on all roads in the event of snow accumulation to allow for plowing and the passage of emergency vehicles. Vehicles parked in the streets may be ticketed and/or towed. Property owners must clear their sidewalks within 24 hours after the conclusion of snow fall. It is also prohibited to plow, blow or shovel snow into the streets.
Updates as well as announcements about closures or delays of Township offices will be posted on the municipal website at http://www.springfield-nj.us.  School closings and delays are determined by Springfield Public Schools and announcements will be made through their communication channels.
Full details about the hazardous weather outlook are available at http://www.weather.gov